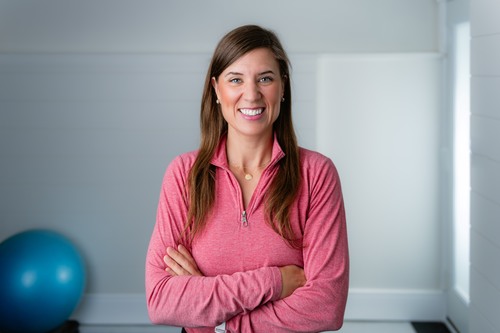 Jillian graduated from Dalhousie University & has been a registered Physiotherapist since 2003. She is co-founder of PhysioCare at Home & launched it in 2004 in Halifax, Nova Scotia with a focus of providing in-home physiotherapy care to local seniors. She has found in-home therapy extremely rewarding and believes it plays an essential role in helping people live healthy and fulfilling lives.
Currently, Jillian is focused on the growth of PhysioCare at Home throughout Canada and pursuing new ways to help older adults live healthy & fulfilling lives through exercise. She recently launched a new initiative called Stronger at Home, an online & in-person Fitness Program for Older Adults. Time and again she has witnessed how movement & exercise can change lives, no matter one's age. But many people don't know what to do or how to begin their exercise journey. That's exactly why she created Stronger at Home.
Stronger at Home Fitness Programs are rooted in Osteoporosis & Older Adult Exercise research and provide step by step guidance throughout the exercise journey.
Jillian enjoys being active with her family, investing in education, and developing as a business woman alongside her husband & business partner, Stephen Stow.