You may be a busy professional trying to manage a growing family. Or perhaps you are nearing retirement and want to work at a slower pace with more freedom. Ideally you would manage the days and times you work and wouldn't feel guilty for taking a day off for an important event. You would utilize your professional training at times that work for you.
Or maybe you already have a position at a hospital but are looking for additional opportunities to work with clients in a deeper, more personal way. You want to provide care beyond the time constraints of a clinic and without the pressure of clearing a bed space. PhysioCare at Home knows that life requires flexibility and we are proud to offer meaningful work to physiotherapists and occupational therapists that suits your needs in life while providing the synergy of a dynamic team.
PhysioCare at Home is a large team of Physiotherapists with extensive experience in providing professional in-home physiotherapy and education to seniors and their families. We have been providing in-home physiotherapy for the past 12 years and are committed to providing the highest standard of care possible.
Our vision is to see Healthy, active seniors living their best life possible. With dignity & purpose, they confidently serve and contribute in the communities they live – creating a legacy for the next generation. PhysioCare At Home is committed to helping seniors live healthy & fulfilling lives by providing in-home physiotherapy & occupational therapy that improves mobility, independence, and overall health.
Here are our core values at PhysioCare at Home:
Hope – We offer hope to our clients, no matter what
Heart – We treat each other like family, advocating for better health
Heroes – We recognize we are surrounded by unsung heroes, especially caregivers
Home – We believe there is dignity in the home environment and we will help our clients thrive there
Health – We empower mobility & independence to improve overall quality of life
Here's what some of our Physiotherapists have to say about their work:
"Working with seniors is honestly the most rewarding career that I could have ever chosen. The seniors that I work with are so very appreciative of any help and suggestions that I can give them. Working as part of the PhysioCare At Home team has given me the opportunity to advocate for my clients and help them remain physically active well into their 80s and 90s"
"PhysioCare At Home gives me the flexibility to create my own schedule, which allows for a great work-life balance. I have the flexibility to be able to see clients on days, evenings, or weekends-whatever works best for my clients and myself on a week-by-week basis. This allows me to book client visits around the things that are important to me-such as spending time with my friends and family, travelling, and keeping active myself. Working for PhysioCare At Home also gives me the extra income needed for special occasions and trips."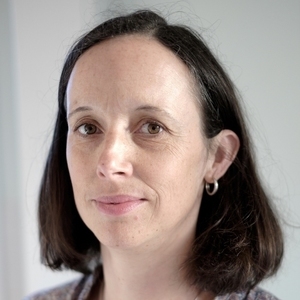 "I enjoy the freedom that PhysioCare At Home gives me to work independently with my clients. I have the opportunity to choose the assessment and treatment techniques that I feel are best for my clients based on the client's goals, evidence, and my own clinical reasoning. At the same time, PhysioCare At Home has a number of very experienced physiotherapists who are welcoming and readily available for help if I am ever faced with a challenge or would like a second opinion."
Job Description
Job Type:
Private practice, Part-time/Full-time
Experience:
You should have:
Geriatric/Neurological experience
Knowledge of public & private healthcare systems
Passion to serve seniors
A desire for personal and professional growth
Vehicle and cell phone
The benefits of joining our team include:
Excellent compensation
Flexible hours
Access to therapy equipment and electronic charting
Mentorship and a support Network
A chance to be your own boss
Work when you decide to work and the location you want to work
There are so many benefits to working in your local community & serving people directly in their homes. We pride ourselves in providing top notch, in-home physiotherapy for people of all ages, especially the elderly. The PhysioCare at Home team is one that works together to help one another grow in their profession and provide the best, outcome based care possible.
Come be a part of this dynamic team!
Apply or to Find Out More
Please fill out the following to apply or find out more about joining the PhysioCare at Home Team.
---